Bring the healthiest change in your life through Dhyan Yoga Kendra
Welcome to Franchisee by Dhyan Yoga Kendra –
a place dedicated to helping you reach your health and wellness goals in life.
We are a one-stop solution for all your yoga needs.
We at Dhyan Yoga Kendra understand the importance of a healthy mind and body which is why we strive to provide holistic health solutions through Yoga and Meditation. Taking Franchisee from us will not only give you access to professional expertise but it will also open up new opportunities to grow your business in this industry.
We offer comprehensive services from certified yogis and experienced trainers to help you reach your health and wellness goals. Whether you are looking to learn basic yoga poses or want to take your practice further with advanced asanas, we can provide the guidance and support necessary for success. Our decades of experience in the field have allowed us to develop an extensive array of programs designed for all skill levels. From beginners to professionals, our teachers have something special for everyone.
So join us today and get ready to embark on a journey toward inner peace and spiritual enlightenment! Let's make it happen together! We understand that yoga is more than just a workout. It's an opportunity to connect with yourself and explore the depths of your soul. With our comprehensive programs, we guarantee that you'll find what you're looking for – physical health, mental clarity, and spiritual growth. So let us help you reach new heights on your journey! Namaste.
Dhyan Yoga Kendra strives to provide top-quality services in a friendly and welcoming atmosphere. Our certified instructors specialize in various yoga styles such as Hatha, Ashtanga Yoga, Kundalini Yoga, Vinyasa Flow, and more. We also offer plenty of workshops and special classes to hone your craft even further. Whether it's individual or group classes that interest you, we have something for everyone. So join us to begin your journey today and experience the joys of yoga! Namaste.
At our facility, we are committed to providing top-quality services and personalized guidance from certified yogis and experienced trainers. Whether you're looking to learn basic yoga poses or explore advanced asanas, our comprehensive programs are tailored to meet the unique needs of all skill levels. From workshops and special classes to individual sessions, our teachers will help you make the most out of your practice. Join us on this journey toward inner peace, spiritual enlightenment, and physical transformation. Benefits of taking franchisee from us:
1. Get a chance to be associated with an organization that has been pioneering in the field of yoga and meditation since its inception.
2. Grow professionally by getting access to the latest developments and trends in yoga and meditation.
3. Being part of a franchisee network, you get support from the existing infrastructure including qualified instructors, resources, and training material.
4. Opportunity to run your own business at flexible hours with consistent income generation potential over time.
5. You get access to specialized products, services, and saleable items like books, CDs/DVDs, etc which have great value for customers as well as the potential for profit-making from sales revenue.
6. Continuous growth of the industry and improving the lifestyle of people make this business venture more promising.
7. Opportunity to help others by providing them with holistic health solutions in the form of yoga and meditation which in turn gives you a sense of satisfaction.
If you're looking for an exciting business opportunity, then taking franchisee of Dhyan Yoga Kendra is just what you need! Call 9799097860 or 7014289144 today to get ahead of your competition! There are numerous other benefits that come with taking Franchisee from Dhyan Yoga Kendra. You can be assured of getting timely advice, training, and support to help you succeed in this industry.
The experienced professionals at Dhyan Yoga Kendra provide mentoring and guidance to ensure you exceed all expectations. Get in touch with Dhyan Yoga Kendra today to know more about the benefits of taking Franchisee and making your dreams come true! Call 9799097860 or 7014289144 now for a free consultation. For more information and support, visit www.dhyanyogakendra.com, Namaste! Let's Connect:
The yoga pose is not the goal, it's achievement
Meditation brings wisdom; lack of meditation leaves ignorance. Know well what leads you forward and what holds you back, and choose the path that leads to wisdom. We all wish for world peace, but world peace will never be achieved unless we first establish peace within our own minds.
Hatha is a Sanskrit word that is made from two smaller words: ha, meaning "sun," and tha, meaning "moon." The word may also mean "Willful- Mind Power" or "Forceful-Body Power". When the breath flows through the right nostril, it is called Surya Swara (or Surya nadi or Hot nadi) and when it flows through the left nostril, it is called Chandra Swara (or Chandra nadi or Thandi Nadi).
Ashtanga is a very dynamic and athletic form of hatha yoga, made up of six series or levels, with a fixed order of postures. It is rooted in vinyasa, the flowing movements between postures, with a focus on energy and breath. While it is a very physical practice, it also promotes mental clarity and inner peace.
Aerial yoga is a hybrid type of yoga combining traditional yoga poses with the use of an aerial hammock. Instead of performing yoga poses on a mat, aerial yoga utilizes a silk hammock or sling that is suspended from the ceiling to perform those same movements. Subhav has introduced aerial yog 1st time in Jaipur, but due to lack of marketing and awareness credit goes to big bulls. However, he is the master in yoga and accept the challenges to build confidence. Join our dynamic Aerial yog class uncer surveillance of Subhav and team and feel the difference.
Body heals the body if used in right way and can do miracles, this is benefit of partners yog, introduced by Subhav. Working with a partner makes the practice exciting and more fun. Partner yoga can make your experience more rewarding and can intensify the experience. Com & join us or book you classes online as per your convenience.
Our experienced yoga teachers are mastered in rendering services for any ailments as per your convenience. We have individualized monitoring, peaceful environment aith loving care sessions.
The word "Shat karma" is derived from the combination of these two words "Shat" and" Karma". Among these, "Shat" means "six" and "Karma" means "action". Thus Shat karma refers to "the six special actions" by which the body is purified. In Hatha Yoga, these six types of purification activities are called Shat karmas. Maharishi Gherand has described the six Shat karmas as the first part of Yoga.
Mudra is a Sanskrit term that means "gesture" or "attitude." Psychic, emotional, spiritual, and artistic gestures or attitudes are all examples of mudras. Mudras were characterised by ancient yogis as energy-flowing postures meant to connect individual pranic force with universal or cosmic force. Mudra helps in improving blood circulation, lowering blood pressure, better vision, better digestive health and a stronger immune system.
Add Yoga To Retain The Beauty Of Body And Mind
Yoga can ease arthritis symptoms, it benefits heart health. Yoga relaxes you, to help you sleep better.
Yoga can mean more energy and brighter moods. Yoga connects you with a supportive community. 
Shaping your mind with the body
Yoga improves strength, balance and flexibility.
Yoga relaxes you, to help you sleep better.
Yoga can ease arthritis symptoms. 
Yoga helps with back pain relief.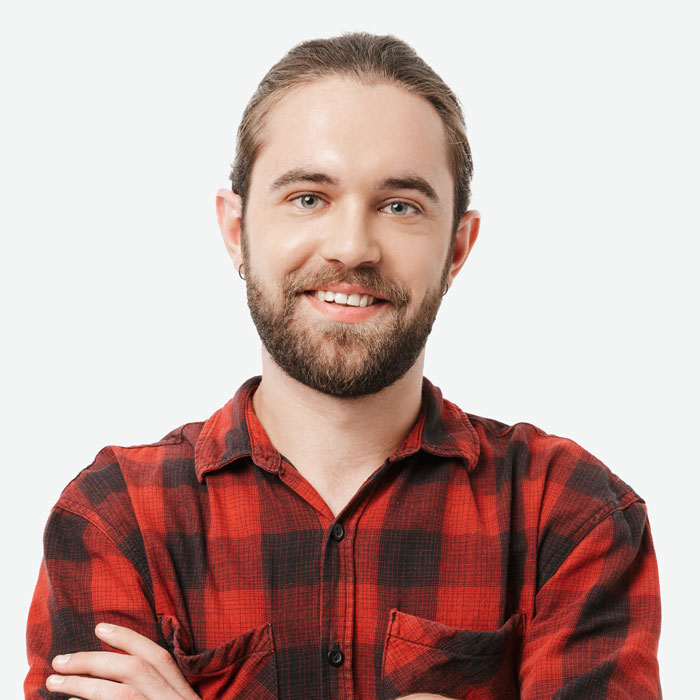 Saurabh Sharma
Member
The very first spark of my love for yoga started with you and I am so devoted and in awe when the mind and body come together as one. I meditate daily and reap the benefits from that as well. I discovered a way to work on this integration.
Sapna Sharma
Event Handler
I have been going to classes at Grateful Yoga for a few years now and have nothing but positive things to say about the classes, the instructors, and the atmosphere in the studio. I regularly attend scheduled classes .
Subhav Sharma
Owner
I didn't pay a lot of attention to my body until I was diagnosed with colon cancer in 2006. After a year of chemotherapy I needed to rehabilitate my body through dietary changes and exercise. But I also needed to achieve a greater balance of body and mind.