For A Happy & Stress Manageable Life, Be With The Nature, Follow The Biological Cycle & Follow The Three Rules Of Success Made By Dhyan Yoga Kendra
(i) Opt for The Right Way Of Doing Yoga
(ii) Be Regular
(iii) Be Punctual
Welcome to Dhyan Yoga Kendra
A QUIET mind is the PROBLEM-SOLVING mind
(SILENT - LISTEN)
The Dhyan Yoga Kendra is an ambient space, where we could spread the light of yoga.  The thought is to help individuals on a healthier and more peaceful path by teaching them a system of exercise that fully integrates the body, mind and soul. OUR MISSION – MEDICINES SHOULD REDUCE.  At Dhyan Yoga Kendra , you can experience a deep, connected, healthy, and spiritual journey towards a better life. With a strong emphasis on practical training and individual attention, that has transformed the lives of hundreds of people.
Yoga is Realization Of Self – Subhav Sharma 
You can always control what goes on inside
Everyone has a freedom of choice. Right or wrong…we make them, we live them, so own up to them… because you cannot blame everyone else for your choices the rest of your life.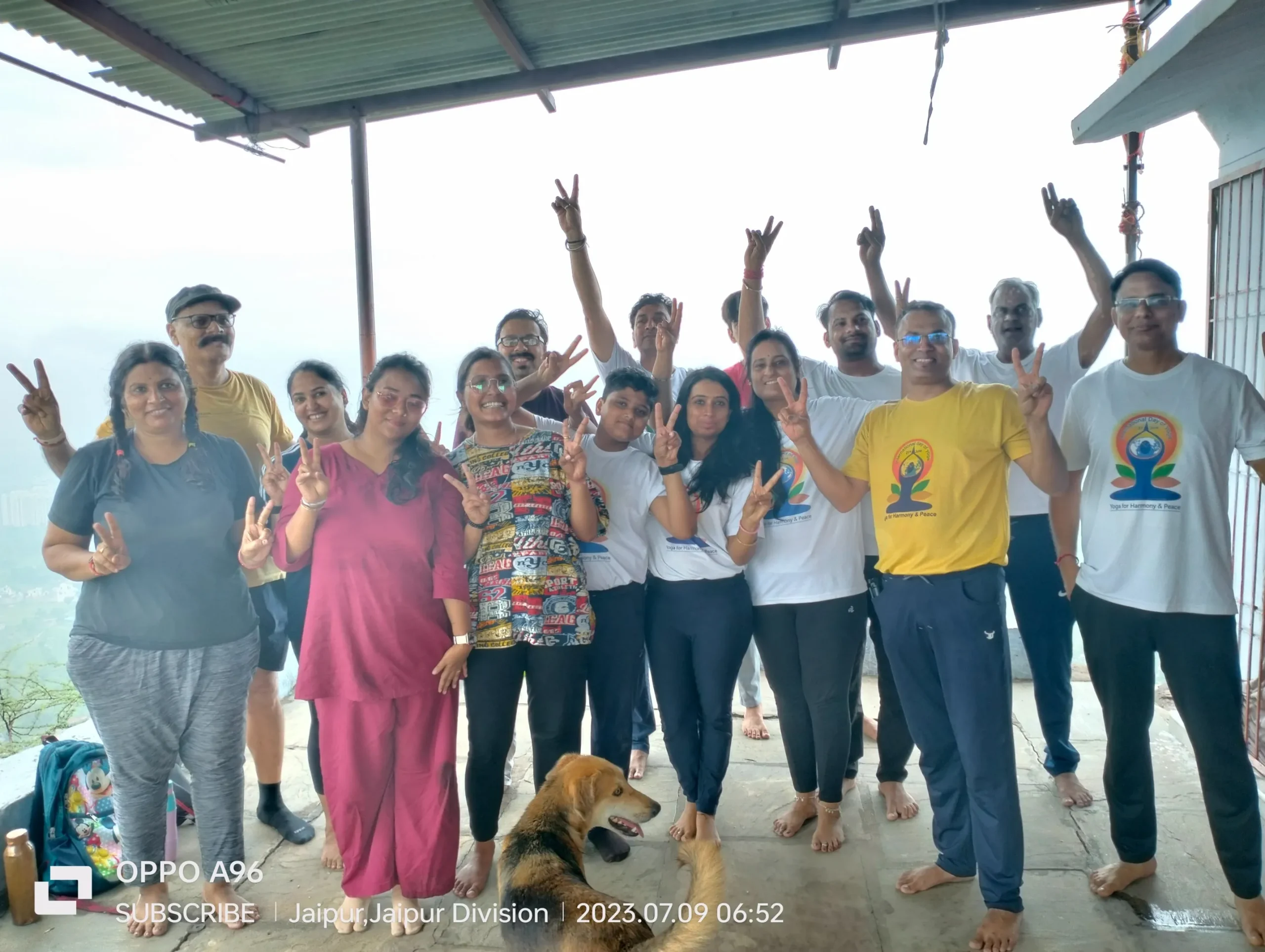 Our QUALITY - RENOWNED
Yoga Services
स्वयं को पहचानना ही योग है
अथ योग अनुशासनम  – योगीश्चित्त वृत्ति निरोधनम् –  तदा दृष्टुः स्वरूपे अवस्थानम् 
Hatha is a Sanskrit word that is made from two smaller words: ha, meaning "sun," and tha, meaning "moon." The word may also mean "Willful- Mind Power" or "Forceful-Body Power". When the breath flows through the right nostril, it is called Surya Swara (or Surya nadi or Hot nadi) and when it flows through the left nostril, it is called Chandra Swara (or Chandra nadi or Thandi Nadi).
Ashtanga is a very dynamic and athletic form of hatha yoga, made up of six series or levels, with a fixed order of postures. It is rooted in vinyasa, the flowing movements between postures, with a focus on energy and breath. While it is a very physical practice, it also promotes mental clarity and inner peace.
Aerial yoga is a hybrid type of yoga combining traditional yoga poses with the use of an aerial hammock. Instead of performing yoga poses on a mat, aerial yoga utilizes a silk hammock or sling that is suspended from the ceiling to perform those same movements. Subhav has introduced aerial yog 1st time in Jaipur, but due to lack of marketing and awareness credit goes to big bulls. However, he is the master in yoga and accept the challenges to build confidence. Join our dynamic Aerial yog class uncer surveillance of Subhav and team and feel the difference.
Body heals the body if used in right way and can do miracles, this is benefit of partners yog, introduced by Subhav. Working with a partner makes the practice exciting and more fun. Partner yoga can make your experience more rewarding and can intensify the experience. Com & join us or book you classes online as per your convenience.
Our experienced yoga teachers are mastered in rendering services for any ailments as per your convenience. We have individualized monitoring, peaceful environment aith loving care sessions.
The word "Shat karma" is derived from the combination of these two words "Shat" and" Karma". Among these, "Shat" means "six" and "Karma" means "action". Thus Shat karma refers to "the six special actions" by which the body is purified. In Hatha Yoga, these six types of purification activities are called Shat karmas. Maharishi Gherand has described the six Shat karmas as the first part of Yoga.
Mudra is a Sanskrit term that means "gesture" or "attitude." Psychic, emotional, spiritual, and artistic gestures or attitudes are all examples of mudras. Mudras were characterised by ancient yogis as energy-flowing postures meant to connect individual pranic force with universal or cosmic force. Mudra helps in improving blood circulation, lowering blood pressure, better vision, better digestive health and a stronger immune system.
Choose the best plan that fit for you
Soon Uploading Your Health Investment Sheet…..
Our Professional Yoga Trainer
JOIN OUR GUARANTEED JOB & AFFORDABLE – YOGA TEACHERS PROGRAMME
CONTACT US TO SETTLE YOUR CAREER
Kajal Verma
Meditation Trainer
Sneha Rachkar
Yoga Trainer
nimisha sharma
2023-07-09
"I now consider these classes as essential parts of my week. They can be challenging or chilled depending on how I feel, and shubhav is a great teacher . He fills the day with positivity and try to bring out the inner peace and balance within you along with yoga poses. I recommend him highly !
manisha nankani
2023-05-02
Best place for yoga .....Amazing instructor and with very polite behaviour and always try to your limits😇
Dhyan yoga Kendra is the best place for mantain a good health
By joining the yoga centre, I am feeling more energetic and relaxed from stress. It is an amazing experience with body and mind. Great experience and great efforts 👏👏👍👍
Nice place to transform your mental and physical health
Amazing Experience. Subhav sir has very good knowledge of yoga. Or say that he is passionate about Yoga and he motivates you to push your limits. And there is a positive/next level energy at ghyan yoga kendra, overall maja aa jata hai.
Dear Yoga Teacher, Thank you for your dedication to teaching yoga. It is truly a beautiful way of life and I am grateful for the opportunity to learn from you. I appreciate your guidance and advice, and I know that I will continue to benefit from your teachings. Thank you again for everything.
vanshika gupta
2022-12-08
It was a really great experience. I will highly recommend everyone to join Dhyan Yoga Kendra for overall wellness.
Sarvagya Nayak
Subhav sir provides highly personalised training on the basis of individual's body type. His training is holistic in approach - both physical and mental in nature.
Ruhi Karnani
Yoga in assistance of Subhav Sir makes me calm, focused and fit. He understands the body type well and then tell the aasanas in very interesting way. Starting my everyday routine with yoga at this place makes me happier throughout the day!!
Yoga Myntra
Weight loss yoga asana training given by Ekta Chundawat from Dhyan Yoga Kendra is very good, the way she taught and delivered information about all the asana is very useful. Very informative session about the asana techniques and their benefits that will actually help to lose weight in correct manner.
Tarun Sharma
Dhyan yoga Kendra is one of the best place for yog, Mr. Subhav Sharma sir cured any disease by yoga and his behaviour to students is one the best quality of him , so I recommended to everyone to join dhyan yoga Kendra, Jaipur.
Dr.Sushil Chhabra
yoga and pressure points... Much recommend for all. Yoga ka doosra naam hi Subhav sir...hai must say 5*