India is famous for 3 things Steel, Clothes, and Masal (Spices). And much of the contribution of spices go to Dharampal Gulati. Who shifted from Pakistan after the division of India. He started with merely 1500/- in the pocket and build up a 2000 crore company today Exporting spices to many countries.
Why Dhyan Yoga Kendra is discussing this renowned tycoon? It's because of his contribution to the food sector as Yoga has the concept of mitahar diet.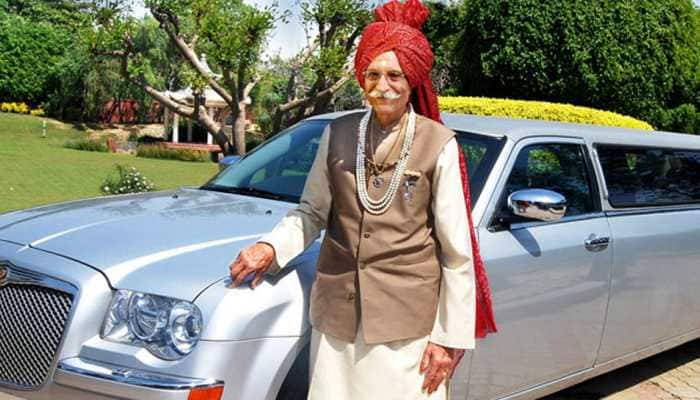 Dharampal Gulati[(27 March 1923 – 3 December 2020), also known as Mahashay Dharampal Gulati, was an Indian businessman, and founder and CEO of MDH (Mahashian Di Hatti). He was awarded the Padma Bhushan, India's third-highest civilian award, in 2019.


'Mahashay' Dharampal Gulati, passed away on Thursday at the age of 98. Known as the "king of spices", Dharampal Gulati, was undergoing treatment at Mata Chanan Devi Hospital in Delhi for the last three weeks. His condition deteriorated on Wednesday night and he passed away on Thursday morning because of cardiac arrest.
A video is being circulated by several social media users, including some BJP leaders, to claim that it shows the "last moments" of the owner of spice brand MDH 'Mahashay' Dharampal Gulati, who passed away at the age of 98 on Thursday, 3 December.
After his death, a video is being rapidly shared on social media, in which Dharampal Gulati is seen lying on a hospital bed. A person standing near them is singing the song 'Preet Jahan Ki Reet Sada' and people standing around are clapping to the beat of the song. Dharampal is also seen completely immersed in the patriotic song. The video is being shared saying that these are the last moments of Dharampal Gulati.
You can watch the video here:
For more such detail you can subscribe us at:
www.dhyanyogakendra.com
www.facebook.com/dhyanyogakendra
www.youtube.com/dhyanyogakendra
Please follow and like us: