With respect to pandemic CORONA- ALERT in our Country India, Dhyan Yoga Kendra- Right Way of doing Yoga (Reg.) would like to draw sincere attention of all citizen worldwide and citizens of India on important Message from a great leader of the century who is respectable even by strongest man of world Mr. Trumph (President America) Shree.Narendra Modi (Hon,bl PM of India):
Message of PM Modi to India
Dear countrymen,
1. Please follow Janata Curfew 7 AM (morning) to 9 PM (night) on Sunday March 22nd 2020. To every one in India, I request you to stay at home, stay safe from Coronavirus – it is an exercise to prepare us for future challenges against COVID19. Do not leave outdoors for any reason – prepare with whatever you need to stay at home.
2. At 5 PM on 22nd March, please clap your hands for 5 minutes from your window for government staff, delivery men, postmen, cleaners, healthcare and hospital staff, police, janitors who are working so hard to make our lives better and easier.
3. I will make sure that milk, grains, essentials will always be available. Do not panic and buy groceries – buy groceries normally like you usually do.
It is my wish that India and the human race emerge victorious in this war against coronavirus. Thank you very much.
Kindly spread this message to 10 people known to you (excluding the sender), this is the help you will be doing for our country.
– PM Narendra Modi
*माननीय प्रधानमंत्री जी के आह्वान पर 22/03/2020 को मैं जनता कर्फ्यू का पालन करूंगा।*
*प्रातः 7 से रात्रि 9 बजे तक घर ही रहूंगा।
With respect to sincere appeal by our Hon'ble PM, Dhyan Yoga Kendra- Right way of doing Yoga(Reg.) appeal to all citizens of India to obey the appeal as it is for better health for individuals only.
Dhyan Yoga Kendra- Right way of doing Yoga(Reg.) also wishes for all nations worldwide to recover soon from this soon.
CORONA STATUS as on WHO (World HealthOrganization) website: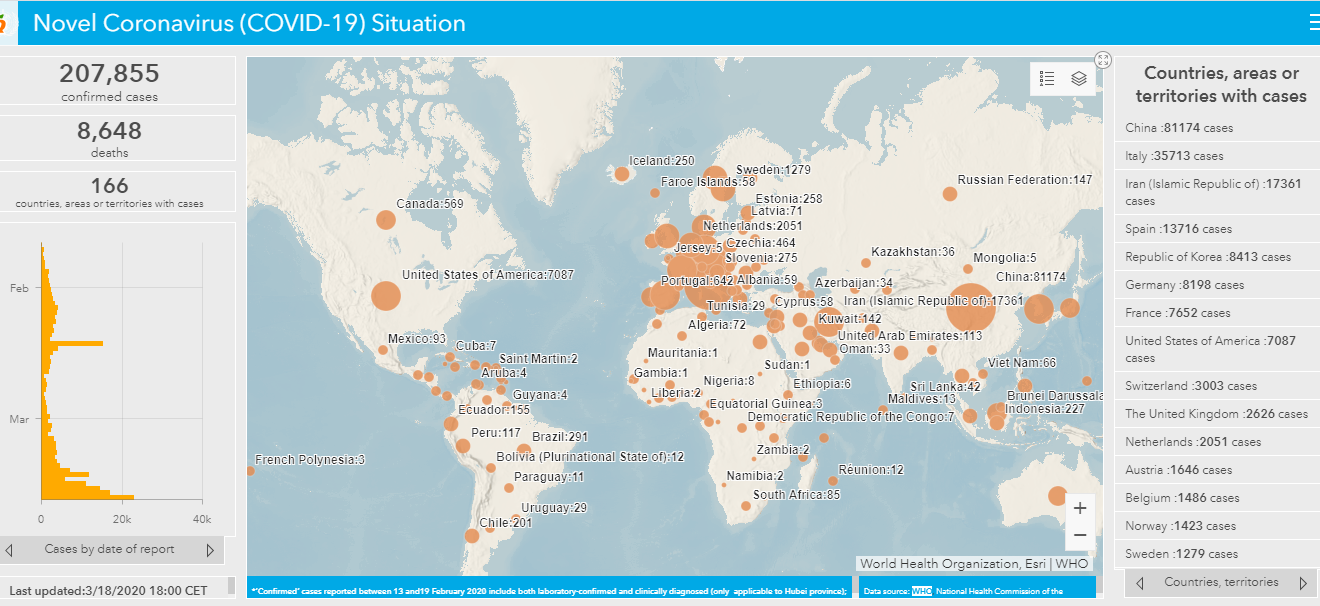 CORONA CASES IN  INDIA- TILL 19 MARCH 2020
We are there to help all, contact us for any aid:
www.dhyanyogakendra.com
dhyanyogakendra@gmail.com
https://www.facebook.com/dhyanyogkendra/
https://www.instagram.com/fitdyk/
twitter.com/subhav1
https://www.linkedin.com/in/subhav-sharma-46938212/
Please follow and like us: